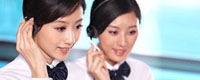 Tel: 86-532-86850280
E-mail: sales@yaosenmarine.com
E-mail: steven@yaosenmarine.com
Add: NO.8~18 XITAI INDUSTRIAL PARK,QINGDAO,CHINA
Skype: S.L.BLUESEA
QQ: 672098863





Qingdao Yaosen Marine Equipment Co.,Ltd. is a professional company specialized in manufacturing Marine Fan,Industrial Fan,Axial flow fan,Centrifugal fan,Marine Explosion-proof Axial Fan,Marine Explosion-proof Centrifugal Fan,Marine Mushroom Vent Head,Power station fan,Industrial boiler centrifugal fan,Mine ventilation fan,Tunnel,Metro ventilation fan,Metallurgy,Chemical industry,Cement kiln fan,Pulverized coal centrifugal fan,Textile,Dust extraction ventilation fan,Fire fighting Smoke extraction fan,Material conveying fan,Roof fan,High temperature ventilation fan,Anti-corrosion ventilation fan,Diagonal flow fan,Pipe accessories, Marine radiator, Gooseneck ventilator,Louver and other products.
Our company has strong technical force, advanced manufacturing technique, high specialization level, complete product series, rich experience in manufacture and perfect detection methods, which enable our products to satisfy all customers needs. Our company has been granted the certificate of ISO 9001:2000 Quality Management System
We organize production and product detection in accordance with national standards and marine standards, such as GB11864 Marine Axial-flow Fan, GB11865 Marine Centrifugal Fan, GB11799 Marine Explosion-proof Centrifugal Fan, GB11800 Marine Explosion-proof Axial Flow Fan,GB15469 Industrial ventilation fan etc. The Marine fans and Industrial fans have been approved by China Classification Society (CCS) and they conform to the related standards and requirements of GERMANISCHER LLOYD (GL), BUREAU VERITAS (BV), AMERICAN BUREAU OF SHIPPING (ABS), DET NORSKE VERITAS (DNV), NIPPON KAIJI KYOKAI (NK) and LLOYDS REGISTER OF SHIPPING (LR). All of them can fulfill the different demands of customers.
There are more than 80 sorts of marine centrifugal and axial-flow fans and explosion-proof fans that we can produce.There're also 100 sorts of Industrial blower fan that we can produce. More than 150 specifications have been certified by experts to be up to domestic advanced level and the requirement of unrestricted navigating area by CCS. Our products have characteristics of high efficiency, low noise an stable running, which are therefore widely applied in air change of all marine or naval ships as well as other Industrial appropriate occasions.